Posted in
Blog
on June 2nd, 2016.

Time Management: 6 Helpful Tips
by: Brooke Neal
Famed poet, Geoffrey Chaucer said, "Time and tide wait for no man." While it is certainly true that you cannot control the passing of time, you can learn to manage time and be more effective in how given time is used. Improving time management can reduce stress and increase productivity.
Here are 6 ways to make the best use of your time:
1. Stay Organized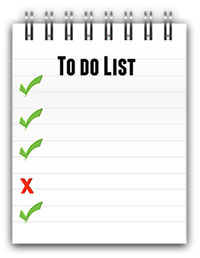 Plan how you will use your time each day. To-do lists, planners, and desk or phone calendars can help you organize your tasks. It also helps to keep files in their proper place, and throw away items you don't need anymore. Keeping work (and home) areas clean and neat saves time by eliminating unnecessary searching.
2. Prioritize
Sort tasks in order of priority. Identify which tasks should be done within a day, a week, a month, and so on. Devote the most time to the most important tasks. Complete tasks one by one, and do not begin a new task until you have finished the current one.
3. Set Goals and Deadlines
Know what you want from your time and set realistic and achievable goals to achieve it. Decide how much time you will need to complete your tasks and set deadlines. Work hard to complete your tasks and achieve your goals ahead of schedule.
4. Learn to Say No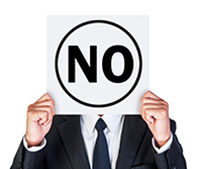 Don't overload yourself. You can't do everything on your own. You must learn to set personal boundaries and to say "no" if you truly can't take on anything else. Stay focused on your goals and turn down things that do not fit your priorities.
5. Stay Focused
Don't misuse your time. It's easy to waste a whole day on something that can be completed in an hour. Don't waste time visiting with co-workers or playing computer games. Eliminate social media distractions. Unless it is an emergency, schedule time in your day for personal calls, social media, and short breaks. Stay focused and concentrate on the task at hand. If necessary, keep a log for a week so that you can see and understand areas where you are wasting time each day.
6. Get Help
Realize that it is ok to ask for help. Teamwork is important in the workplace and at home. Delegate tasks when possible. When completing a complex task at work, ask your coworkers for help. They may have suggestions and opinions you haven't considered that can help you solve your problems and complete your tasks more quickly. Trading services with a friend such as babysitting for meal cooking; hiring a teenage neighbor to mow your lawn, garden, or run errands; or even joining a carpool to help transport your children can also help free up some time to devote to other tasks.

Discounted Course: TIME MANAGEMENT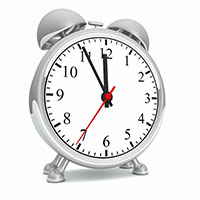 This course discusses the principles of time management. It highlights time management myths, outlines the symptoms of poor time management, and provides methods for utilizing good time management practices.
Regularly $15.00 / Now $10.00

Share this: