Posted in
Blog
on December 15th, 2022.
STS Highlights: December 2022
It is the end of another year and we have a lot of exciting things to debut in 2023 as we continue to expand our training catalog and products. As always, we will strive to create value for our customers and users by developing and delivering reasonably priced, optimized education, training, performance products, services, and exceptional customer service.

I sincerely hope you and your family have a wonderful Holiday Season!

Be safe during the upcoming heavy travel season. The winter holiday season can be very busy and exciting, but PLEASE remember to be aware of your surroundings while driving and safely share the road with pedestrians, bicyclists, motorcycles, school buses, and other automobiles.

We hope this month's selections provide timely reminders for driving and give you some inspiration as we approach the end of the year. Please utilize them as much as possible. We look forward to an exciting new year!
Grateful,
Patrick
Free Training to Fight Human Trafficking from Busing on the Lookout (BOTL)
A very busy travel season is days away. As we are ALL on the road, remember to watch for signs of human trafficking and report as necessary. Human trafficking is inherently a hard topic to talk about or even acknowledge. This BLOG post discusses a free training program and certification that should be completed by, frankly, everyone.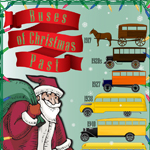 Buses of Christmas Past
Explore the evolution of school buses – from the horse-drawn carriage to the modern school bus.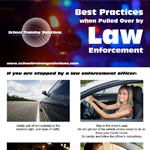 Best Practices if Pulled Over
If you are stopped by a law enforcement officer, follow these best practices.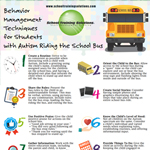 Autism and the School Bus
With the increase of children identified with Autism Spectrum Disorder, consider these behavior management techniques for those who ride the school bus.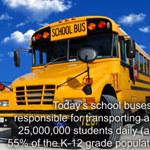 History of Pupil Transportation
Children have been transported to schools by unique vehicles since the 1880s. See the progression in this quick video.
Share this: