School Training Solutions is a Division of
Smart Horizons
. As an IACET Accredited Provider, Smart Horizons offers CEUs for its programs that qualify under the ANSI/IACET Standard.
Before purchasing, verify with your agency or certifying organization that the topic/course is applicable to your requirement and the agency or certifying organization recognizes these CEUs.
Our downloadable Course Catalog lists all STS courses/lessons with descriptions and durations.



Entry Level Driver Training (ELDT) Theory
To purchase online Entry Level Driver Training (ELDT) theory curriculum, click here.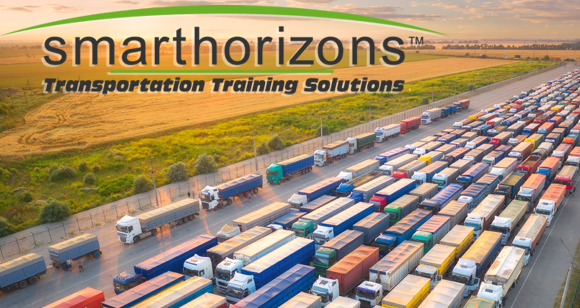 The Entry Level Driver Training (ELDT) regulations set the minimum Federal requirements for training that entry-level drivers must complete before being permitted to take certain CDL skills or knowledge tests.
The various Smart Horizons ELDT curriculum tracks align with federal requirements. Course completions are reported to the Training Provider Registry. Smart Horizons is an approved Training Provider for THEORY curriculum.
This content is designed to support individuals pursuing THEORY instruction for entry-level drivers. This includes drivers applying to:
Obtain a Class A or Class B CDL for the first time
Upgrade an existing Class B CDL to a Class A CDL
Obtain a hazardous materials (H), passenger (P), or school bus (S) endorsement for the first time
Florida School Bus Drivers
Wyoming School Bus Drivers
Oklahoma School Bus Drivers
To purchase Oklahoma School Bus Driver Training, click here.
NAPT Certifications
*Video provided with permission by NAPT.
Pupil Transportation & In-Service
Professional Development
---