Transportation Departments in Marion, Holmes, and Walton Counties adopt School Training Solutions online curriculum.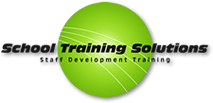 Many of our drivers have come up to me and said the course was hard, but that they really learned something.
School Training Solutions (STS), a division of Smart Horizons, is partnering with counties across Florida to provide training for bus drivers and support personnel. Marion, Holmes, and Walton counties are the newest transportation departments to begin using STS online training to satisfy the classroom portion of school bus driver training. These counties join Clay, Wakulla, Hendry, Manatee, and DeSoto counties as part of the STS online training community. These counties join others in Oklahoma, Iowa, West Virginia, and Wyoming for online access to various catalogs and courses that satisfy training requirements for school bus drivers and other school support employees.
Tommy Fitzpatrick, Transportation Operations Supervisor for the Clay County School District, has received very positive feedback from the bus drivers in his district. "Many of our drivers have come up to me and said the course was hard, but that they really learned something," he said. "Once I heard that, I knew this program was a big plus. Of course, the drivers also have their practical training behind the wheel and the online courses mesh well with that." Patrick Willi, Director of School Training Solutions, says. "The word is spreading about our online training. More counties are discovering our training, and we are working with additional transportation departments." He adds, "We are thrilled to offer this service to school transportation departments across the State!"
Online training is significantly less expensive than classroom instruction. State, county, or district entities responsible for yearly school bus driver training commonly use the online curriculum to standardize their training and use it in addition to on-the-road training or driving course sessions. This strategy frees up instructors for on-the-road training and makes paperwork and reporting more efficient.
STS also partners with the National Association for Pupil Transportation (NAPT) to provide an online option for NAPT Professional Development Series(PDS) certifications.
Original press release (PRWeb)
Share this: