Posted in
Blog
on July 25th, 2016.

Hello WV Friends,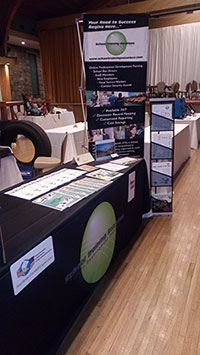 Thank you all for visiting our booth at this year's Trade Show! These are our hottest WV topics:
National Association for Pupil Transportation (NAPT) Professional Development – NAPT, in partnership with School Training Solutions (STS), offers NAPT Professional Development Series courses online. You can begin working on Certified Pupil Transportation Specialist (CPTS), Certified Supervisor (CSPT), and Certified Director (CDPT) certificates or work toward your recertification.
WV School Bus Driver Online Training and Certification/Recertification – Our online West Virginia School Bus driver training is recognized by DOE as satisfying the classroom requirement for school bus drivers. This is an affordable, convenient, web-based option for training.
School Bus Driver Inservice Training – Our online school bus driver curriculum can also be used for inservice training and professional development.
Defensive Driving Training – Our defensive driving curriculum that is intended for any driver operating a school owned vehicle (van, suburban, car). This training series includes the online courses: Driving, On the Road, Road Awareness, Safety, Sharing the Road, Traffic Lanes, Turning, or The Threat of Road Rage.
Professional Development Training for School Employees – All WV school employees are eligible to purchase and take STS online professional development courses!
If you would like to find out more about our exciting online training options for school bus drivers, please contact us. Thanks again for attending the Conference and Tradeshow!
Share this: