Posted in
Blog
on July 18th, 2014.
Thank you for visiting our booth at the 2014 WVAPT Tradeshow in Snoeshoe, WV. I enjoyed seeing everyone again this year! While there are a lot of trends in the pupil transportation industry, the two most popular topics I discussed with booth visitors were: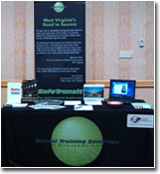 1. West Virginia Testing AND Training – Online. – Each active training account includes access to the Certification or Re-certification test for school bus drivers and a full curriculum of West Virginia school bus driver classroom training, professional development courses, and additional transportation courses.
2. National Association for Pupil Transportation (NAPT) Professional Development Series – Online. – NAPT, in partnership with School Training Solutions (STS), offers NAPT Professional Development Series courses online. You can begin working on Certified Pupil Transportation Specialist (CPTS), Certified Supervisor (CSPT), and Certified Director (CDPT) certificates or work toward your recertification.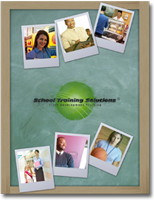 Our full catalog is available on the website, and I've also linked directly to it in this email.
Thanks again for visiting the booth! Let me know if you need anything.
Have a great day!
Share this: