Posted in
Blog
on July 8th, 2014.
Thank you all for visiting our booth at the 2014 FAPT & SESPTC Trade Show in Daytona Beach, FL. I enjoyed seeing everyone again this year. I noticed a lot of training trends, but the four most popular topics I discussed with booth visitors were: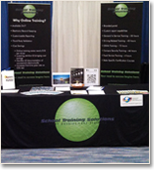 1. Florida School Bus Driver Classroom Training – Online – Our online Florida School Bus Driver course is recognized by Florida Department of Education (DOE) as meeting the requirements for the twenty hours of classroom instruction. This is an affordable, convenient, web-based option for training. STS online training is currently be used in Walton, Holmes, Wakulla, Clay, Marion, Volusia, Manatee, Hendry, Monroe, Okeechobee, Charlotte, Pinellas, Hamilton, and DeSoto counties.
2. School Bus Driver: Preparation and Refresher – Online – This school bus driver preparation and refresher training curriculum covers common classroom content necessary for school bus drivers to successfully pass a Commercial Driver's License (CDL) written test. This curriculum is commonly used by districts, schools, and/or organizations to satisfy new driver, remediation, or in-service training requirements.
3. Custom Training Catalogs – Online – We can put together a custom catalog built to your specifications so your employees get the right training. Courses can be pulled from our full transportation catalog or general topic courses like Sexual Harassment Awareness, Bloodborne Pathogens, Time Management, or Stress Management.
 4. National Association for Pupil Transportation (NAPT) Professional Development Series – Online – NAPT, in partnership with School Training Solutions (STS), offers NAPT Professional Development Series courses online. You can begin working on Certified Pupil Transportation Specialist (CPTS), Certified Supervisor (CSPT), and Certified Director (CDPT) certificates or work toward your recertification.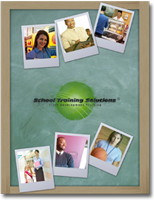 Our full catalog is available on the website, and I've also linked directly to it in this email. I would be happy to send any additional information. For those who have already requested information, it is on the way.
Thanks again for visiting the booth! Have a great day!
Share this: