Posted in
Blog
on December 13th, 2018.

Everyone at School Training Solutions would like to wish all of our customers and friends a safe and happy holiday season. As schools across the country are releasing students for winter break, remember to always be aware of your surroundings while driving and safely share the road with pedestrians, cyclists, motorcycles, school buses, and other automobiles.
With the New Year fast approaching, remember to enjoy the season responsibly.
We look forward to an exciting new year! If School Training Solutions can help you, your department, your district, or your state meet training goals please let us know.


Top 10 Driving Pet Peeves
Article
Have you ever seen someone texting while driving? In this article, we list out the top 10 gripes among American drivers and where they rank on the nuisance scale.

Free Busing on the Lookout (BOTL) Training
Blog
There are inherently hard topics to talk about or even acknowledge. Human trafficking is one of those topics. This is a free training program and certification that should be completed by, frankly, everyone.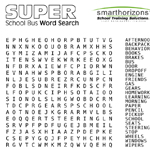 Coloring Activity 4: SUPER Word Search
Print
Keep the kids entertained while learning with this fun word search and coloring activity.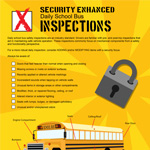 Checklist: Security Enhanced Daily School Bus Inspections
Infographic
Daily school bus safety inspections are an industry standard. For a more robust daily inspection, consider ADDING and/or MODIFYING items with a security focus.
Buses of
C

h

r

i

s

t

m

a

s

Past

Infographic

Explore the evolution of school buses – from the horse-drawn carriage to the modern cheese wagon.

NEW Video!


School Bus Unauthorized Entry Tips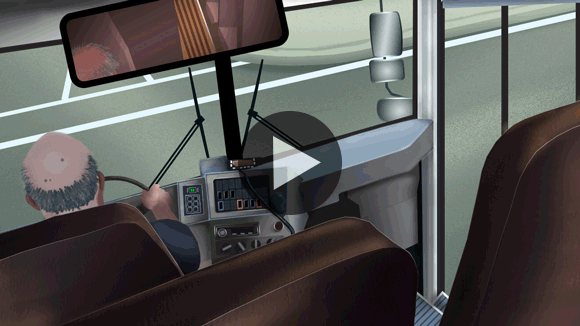 This video gives a brief review and tips to deter unauthorized entry of a school bus.
Share this: