Posted in
Blog
on August 17th, 2017.
BACK TO SCHOOL
School Bus Universal Crossing Signal
Video
This video provides an animated review of the Universal Crossing Signal, which is considered a School Bus Driver best practice.
Discounted Course:
Cross-Cultural Communication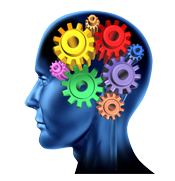 Discounted Price: $30 $15

This course discusses the unique characteristics of communicating across cultural lines. It also discusses various cultural perspectives, and the skills and abilities needed to address them in the workplace and society.



Cross-Cultural Communication

Infographic

Some consider ignorance of cultural norms to be the primary
barrier to cross-cultural communication. The following are the
areas where cross-cultural communication barriers are most
likely to occur.
Substances Misuse and Abuse

(NEW Courses!)

This content discusses the effects of alcohol use and the dangers associated with abusing alcohol. It also describes methods for stopping alcohol abuse and treating alcohol dependence.
Epidemic: Illegally Passing Stopped School Buses

Video

Illegal passing of school buses is a major problem in America. In 2015, over 78,000 illegal passes were documented during a one-day survey. These numbers show the potential for disastrous results. In some cases, the worst becomes reality.
Parental Fears

Article

Each and every day over 25 million students in the United States
safely ride the bus to and from school. Although school buses
have been proven to be the safest mode of transportation for
children traveling to school and back, parents still have some valid
fears.
Share this:
---