Posted in
Blog
on November 14th, 2013.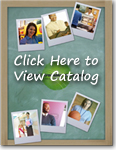 School Training Solutions (STS) is an excellent resource for Charter Schools! We can offer online catalogs and courses for school bus driver training, professional development, teachers, administration, food service, campus security, and maintenance and facilities.
STS is currently being used in transportation departments for school bus driver training in all of the following counties:
• Wakulla
• Holmes
• Walton
• Clay
• Marion
• Volusia
• DeSoto
• Manatee
• Monroe
• Okeechobee
• Hendry
• Charlotte
• Pinellas
We are also being used by various school bus charter companies and charter schools in Volusia, Sarasota, Pinellas, Palm Beach, Leon, Manatee, and Franklin counties.
Contact us if we can help add online components to your school bus driver or general employee training programs.

Share this: