Posted in
Blog
on May 12th, 2015.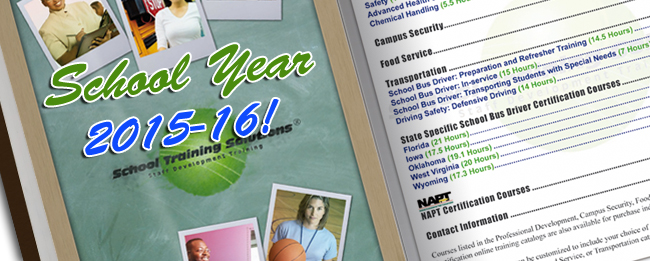 School Training Solutions Revised Course Catalog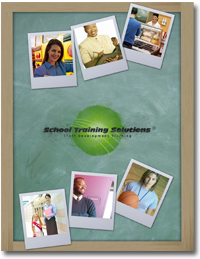 School Training Solutions' revised 2015-2016 course catalog contains professional development training for administrative, support, and teaching personnel; campus security; food services; and driver training for school bus drivers and others operating district vehicles.
The updated catalog contains two new professional development sections: New Employee Training and Conflict Management. New Employee Training includes 10 hours and consists of our most commonly requested courses. Our Conflict Management section deals with issues that arise in the workplace and on the school bus such as bullying, anger management, conflict resolution, and cross-cultural communication.
Remember, we are happy to create a custom training catalog that meets the needs of your district, department, or organization.
If you have any questions about course availability or would like to look at online training options for your employees, please let us know. We are happy to help.




View this video to get a quick glimpse of our new STS Course Catalog for the 2015-16 school year.



Share this: