Posted in
Blog
on March 8th, 2018.
Emergency Procedures: Best Practices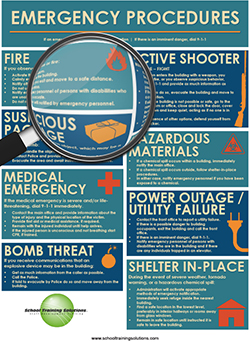 Recent events may have prompted you, your department, or your organization to reevaluate Emergency Procedures. Please feel free to utilize this Best Practices Flyer.

If you have a training need, I'm sure we have courses that would benefit your employees and meet your training goals.
Share this: