Posted in
Blog
on September 30th, 2015.
Be Motivated at the 2015 NAPT Summit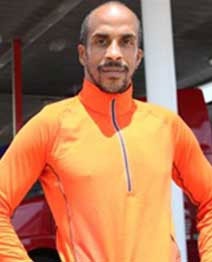 Siphiwe Baleka, a graduate of Yale University and the first African American named to the All-Ivy League Swim Team, is the Driver Health and Fitness Coach at transportation carrier, Prime Inc. While driving for Prime and completing a three year lease, Siphiwe became a two time national masters swimming champion and a competitive age group triathlete, earning him the unofficial title of the "Fittest Truck Driver in America." His innovative driver health and fitness programs have won numerous awards, and in 2014, his efforts earned Prime the "Healthiest Company Award" at the 2014 CES/Digital Health Summit.
Siphiwe is already becoming a unique "fitness" icon. His own personal journey from being an elite athlete at a young age through college gives him solid athletic credentials. His Yale University education gives him solid educational credentials. According to Siphiwe, his mission is to "reverse the trend of poor health among commercial truck drivers by creating a culture of fitness within the industry."
Siphiwe Baleka is one of many great speakers scheduled for this year's NAPT Summit in Richmond, VA.
Will you be there?

The annual NAPT Conference and Trade Show is consistently recognized as the premier school transportation conference in the nation. Expect 6 keynote speakers, 15+ different in-depth, training classes, dozens of workshops, more than 120 vendors, and more than 1500 people. See the newest products and latest technology in pupil transportation!
Share this: