Posted in
Blog
on October 8th, 2014.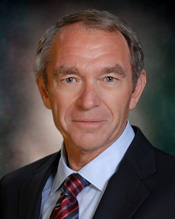 Mark Levin is recognized globally as one of the leading speakers and consultants about the development of both personal and interpersonal skills, as well as building productive teams in the workplace. Mark's award-winning book, "The Gift of Leadership", is a hit on five continents, and is in its ninth printing. It was also selected as required reading for selected leadership programs at Penn State University.
Mark Levin is one of many featured speakers at the 2014 Annual NAPT Summit: Driving Innovation. Expect more reviews like, "Absolutely fabulous! A TON of information and ideas in a very entertaining presentation!"
Will you be there?

The annual NAPT Conference and Trade Show is consistently recognized as the premier school transportation conference in the nation. Expect over 3-dozen different workshops on an array of important topics. See the newest products and latest technology in pupil transportation! Choose from more than a dozen courses from the NAPT Professional Development Series.
There is a lot to do at this year's summit. If you have scheduling conflicts, consider the online PDS courses!
Share this: