Posted in
Blog
on October 21st, 2015.
Leadership Lessons from Mark Aesch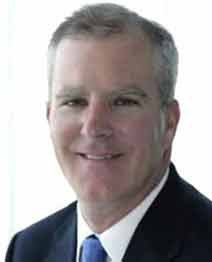 Mark Aesch, the former CEO of the Rochester Genesee Regional Transportation Authority (RGRTA), has nearly two decades of strategic leadership experience. Aesch is currently a thought leader at the Boston Consulting Group, an international consulting company. In his presentations, Aesch addresses his management and business strategies and his turnaround story.
Mr. Aesch focused on transforming the business from the bottom up, creating buy-in among the employees and treating the riders like customers instead of mere passengers. By doing so, he eliminated the deficit and instead created a $34.5 million surplus, grew the organization (the budget is now $85 million), increased the number of passengers by 20 percent (a rate which is 50 percent higher than the national average), and lowered fares to $1.
Find out Mr. Aesch's techniques and strategies at this year's NAPT Summit.
Mark Aesch is one of many great speakers scheduled for this year's NAPT Summit in Richmond, VA.
Will you be there?

The annual NAPT Conference and Trade Show is consistently recognized as the premier school transportation conference in the nation. Expect 6 keynote speakers, 15+ different in-depth, training classes, dozens of workshops, more than 120 vendors, and more than 1500 people. See the newest products and latest technology in pupil transportation!
Share this: