Posted in
Blog
on October 22nd, 2014.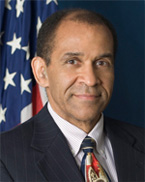 Christopher A. Hart was sworn in as a Member of the National Transportation Safety Board (NTSB) on August 12, 2009, and designated by the President for a 2-year term as Vice Chairman of the Board on August 18, 2009. In August 2013, President Obama nominated him for a second term as Board Member and after Senate confirmation of his nomination, the President, in October 2013, designated him for a third term as Vice Chairman. He has served as Acting NTSB Chairman since April 26, 2014 and in July 2014 was nominated by the President to serve as Chairman of the NTSB.
Christopher A. Hart is one of many featured speakers at the 2014 Annual NAPT Summit: Driving Innovation. He has had a long career in transportation safety at top levels of leadership and will lead a Federal issues forum at this year's Summit.
Will you be there?

The annual NAPT Conference and Trade Show is consistently recognized as the premier school transportation conference in the nation. Expect over 3-dozen different workshops on an array of important topics. See the newest products and latest technology in pupil transportation! Choose from more than a dozen courses from the NAPT Professional Development Series.
There is a lot to do at this year's summit. If you have scheduling conflicts, consider the online PDS courses!
Share this: