Posted in
Blog
on October 29th, 2014.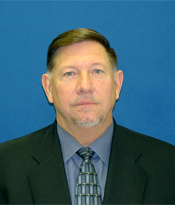 Gary Moore is a twenty-nine year veteran of the Missouri Highway Patrol. Most of his work with the Highway Patrol was as a 'road Trooper.' During his tenure with the Highway Patrol, Mr. Moore served the State of Missouri on special assignment to the Governor's Security Division and provided personal protection and security services to four different Missouri Governors and their families.
At this year's summit, Gary will facilitate a live action workshop where attendees will literally sit in on the reconstruction of a nightmarish incident involving a school bus that captivated the nation for nearly a week. Afterward, you will be actively involved in debriefing the participants. Don't miss this unique, unprecedented opportunity!

The annual NAPT Conference and Trade Show is consistently recognized as the premier school transportation conference in the nation. Expect over 3-dozen different workshops on an array of important topics. See the newest products and latest technology in pupil transportation! Choose from more than a dozen courses from the NAPT Professional Development Series.
There is a lot to do at this year's summit. If you have scheduling conflicts, consider the online PDS courses!
Share this: