Posted in
Blog
on June 30th, 2015.

Creating an Incentive to take Training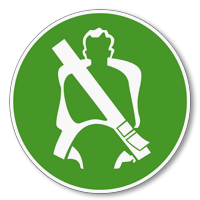 In an effort to retain school bus drivers and to give drivers an incentive to be the best and safest driver they can be, George Dickerson, Uinta County District #1 Transportation Director, started an Advanced Bus Driver Certification program to increase the level of training for his bus drivers. He paired this certification program with a horizontal step on the salary schedule to reward them and give them an achievable goal.
Giving the drivers something to work toward helps them keep their performance standards high and reach their goal. The training is already available through the WYDOE and FEMA and is unpaid, although some drivers use the Support Staff Development program. The district benefits by having safer, more conscientious drivers, and decreased new driver training costs.
Mr. Dickerson's solution to his district's very common transportation department issues is cost effective and readily available. School Training Solutions is proud to be included in his curriculum and would like to express our sincerest, "JOB WELL DONE!"
If you are interested in implementing a similar program in your county, Mr. Dickerson would be happy to share details of his program, his lessons learned, and other experiences. As always, STS is available to help in any way possible.

Keep thinking outside the box!
Share this: