Posted in
Blog
on October 15th, 2014.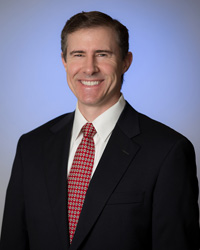 Captain Scott O'Grady is a former United States Air Force Captain and Air Force fighter pilot who gained prominence in 1995 when he ejected over Bosnia as his F-16C was shot down by a surface-to-air missile while he was patrolling the no-fly zone. He survived for almost six days by eating leaves, grass, and ants and avoiding Serb patrols. He evaded capture and was rescued on June 8 by U.S. Marines.
Scott O'Grady is one of many featured speakers at the 2014 Annual NAPT Summit: Driving Innovation. Attend to hear his incredible story of survival and how it relates to preparedness, teamwork, and leadership.
Will you be there?

The annual NAPT Conference and Trade Show is consistently recognized as the premier school transportation conference in the nation. Expect over 3-dozen different workshops on an array of important topics. See the newest products and latest technology in pupil transportation! Choose from more than a dozen courses from the NAPT Professional Development Series.
There is a lot to do at this year's summit. If you have scheduling conflicts, consider the online PDS courses!
Share this: