Posted in
Blog
on October 5th, 2016.

2016 America's Best Training & Skills Challenge
Each year the National Association for Pupil Transportation (NAPT) holds the America's Best Training & Skills Challenge, and this year's competition will function jointly with NAPT's 42nd Annual Summit: Connecting What Matters. Your America's Best registration includes complimentary registration for NAPT's Annual Summit!
The America's Best Challenge includes separate events for Technicians and Inspectors. Each of these areas will include a written exam and a hands-on portion.
Will you be there?

The annual NAPT Summit is consistently recognized as the premier pupil transportation conference in the nation. There is something for everyone:
Access to industry leaders
Nationally recognized speakers
Industry's largest trade show
Credits towards national certification
Industry relevant workshops
Professional networking
A special, interactive security training event in partnership with the Transportation Security Administration (TSA)
America's Best Inspector and Technician Challenge
Create your own professional success story!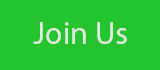 Share this: